Advert voice over artist. Big presence. Vibrant and energetic.
Autosport were working to a tight deadline. I recorded a number of voice over samples. The marketing team selected their favourite. I then recorded and edited the audio according to their style requirements and delivered it via Dropbox. The whole process took less than 24 hours.
An advert with voice over for Autosport's car show. The voice over conveyed the excitement and thrill of the event and helped to promote it.
Commercial voice over portfolio
How Do I Deliver Quickly & On Budget
Know what you want
Don`t know what you want
Know what you want
1

Submit Script
2

Confirm Style
3

Get It Delivered in 1 hour
Don`t know what you want
1

Submit Script
2

Confirm Style
3

Get It Delivered in 1 hour
Don't know what you want?
1


Submit the script
2


Schedule a
Call
3


Get IPDTL Login
4


Get It
delivered
How To Hire A Male Voice Over Artist for Commercials
If you'd like to work with an English male voice over artist for a commercial voice over, or are planning a marketing campaign across a variety of media (television, radio, online, cinema), Neil can provide the complete voice over service. This includes the voicing and recording of your script in Neil's broadcast quality voice over home studio.
Unlike a voice over agent, the service doesn't end there! Also included is the editing of the audio (removing breathes etc.) and processing, so it is ready to use on which ever medium you've chosen. Audio effects and music can also be added. There is also the option to listen in and direct the recording session remotely via ipDTL.
What a find! I was recommended Neil in 2015 when I was up against it for a multi-station campaign. Well – I hit the jackpot or what? Neil is a true professional, delivering everything you'd want from a VO artist. Great with scrips, deadlines (mine are literally unreasonable), just a fabulous voice and perfectly edited voice overs by return. Need a Male Voice Over – give Neil a shout – can't rate him highly enough and I've been at it for over 20 years!
We have commissioned Neil's voiceover services for several years and it's been an absolute pleasure. He is the voice of our international magazine programme as well as promos, which he delivers with complete professionalism. Neil is incredibly flexible and accommodating; from rearranging dates and times at the last minute to waiting for us to rewrite the script during the session. His versatility of styles works perfectly for the different emotive packages in our programmes.
What is a Commercial Voice Over?
Any promotional activity you see on television, hear on the radio or watch online can be classed as a commercial voice over.
When searching for commercial voice talent, you'll have a particular brand style you want to project to your audience. This requires a voice over artist who is able to understand your business objectives. And, express these in a tone that speaks to your audience, explains clearly what your offer is and encourages the listener to act on the information they are hearing.
Of course, every business is different! Neil has extensive expertise in corporate and commercial voice over work. Part of his success lies in his years of media experience and understanding how to connect with audiences. His warm, friendly tone of voice and clear pronunciation help, too. He conveys informative professionalism for both business to customer and business to business commercial voice work projects.
From Toyota to The Body Shop, British Airways to Sony, and many other household names, Neil works with major brands on a daily basis providing them with a professional male voice over artist for commercials. He understands the importance of achieving the right tone and pacing for commercial productions.
Working closely with you, he will ensure your message reaches your target audiences ear, to create the impression you want and galvanise the viewer or listener into acting on your offer. Many clients join in on the recording of their commercial voice over session remotely, to hear the recording as it happens. Using ipDTL, you can join Neil in his studio from anywhere in the world.
If you'd like to hear how your commercial voice over could sound, be sure to contact Neil for a free voice over sample of your script. If you are looking for something slightly unusual, or more involved, get in touch by email or telephone: 020 3778 0251 with details of your project.
Need to Hire A Voice Over?
If you need to hire voice talent for your commercial voice over, call Neil now: 020 3778 0251 or email with any questions or ideas. Neil is a British male voice over artist with over 15 years experience and his own studio in London, UK. Rates for commercials vary depending on length and usage, but for competitive voice over rates without compromising on quality, contact Neil.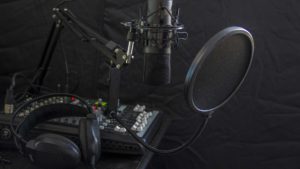 There are a few ways you can hire voice actors, some easier and less stressful than others!Read more →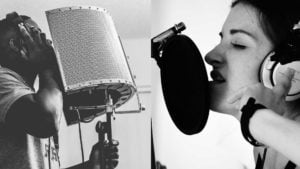 So, you need to hire a voice over artist; you've nailed down the idea, the scriptRead more →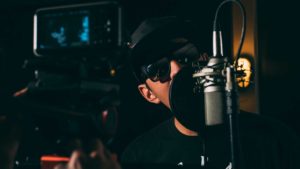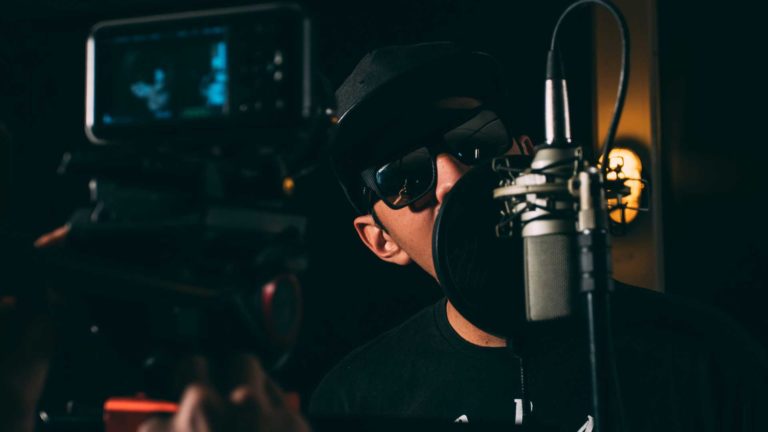 Research has shown than male voices are associated with neutrality andRead more →
Need to hire
Male voice over artist?
With a voice over studio ready to go, call Neil today on