Text to speech (TTS) is something we're all very much aware of in the voiceover world. Some say they're worried it could be turning into the primary choice for eLearning and presentation narration. But whilst technology may well be changing things for the better in some areas, I and many other voiceover artists don't think that TTS will ever be a viable replacement for the real thing. Read on to learn why.
What is text to speech?
Text to speech is an assistive technology that creates artificial speech. It is used to produce a verbal version of a piece of text, such as an eLearning course or presentation for example. It is a technology that's built in to most computers or video production software.
Use of text to speech is mushrooming, because it provides a free or at least low cost and easy way to convert the written word into what is perceived as a more engaging medium, the medium of speech.
Text to speech versus voiceover artist
Text to speech is considered the straightforward route to voicing the likes of business presentations, online courses and commercial videos. Businesses like it because it removes the need and therefore the time and expense of hiring humans to do the job.
Some will say that text to speech narration delivers on consistency, allowing listeners to connect with a familiar voice. Whilst I do agree that consistency aids the building of relationships, I have to say that the same can be gained by using a professional voiceover artist.
It's true that finding the right voice actor to suit your brand can be somewhat time consuming, whereas using text to speech technology is instant. But weighing things up, a little time spent sourcing the ideal brand ambassador voice wise, could well pay dividends into the future. Here's why.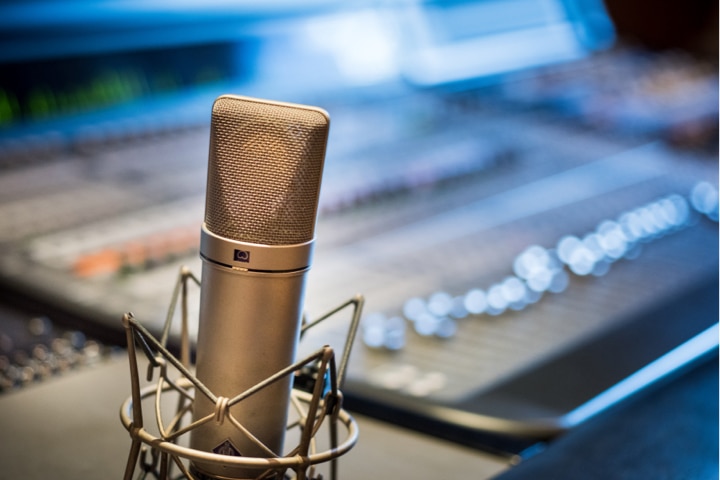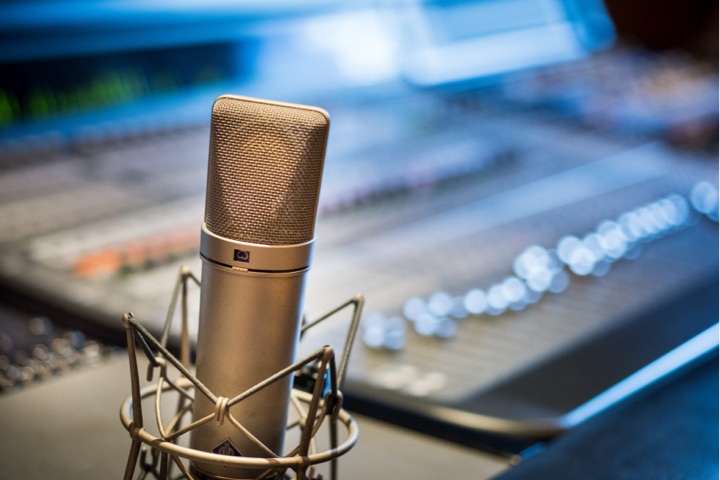 Text to speech lacks tone and emotion, the very things voiceover artists specialise in delivering. And the very things that engage an audience. With a professionally recorded narration, you get to create an experience, rather than just deliver information. And it is this experience that keeps people coming back for more.
Automated voices tend to lack intonation. It is also impossible to get them on-brand, effectively communicating your brand personality in a unique way. That's what voice over artists do.
There is also the issue of pronunciation. Automated voices aren't terribly good at mastering dialects and specific pronunciations like humans are. This can sometimes make it difficult to understand certain aspects of the recording. It's not great for a brand either.
In terms of eLearning, the best way to bring a course to life is to use a professional voice artist to connect the learners with the learning material. Greater levels of understanding and engagement result, as the course is delivered by someone who sounds like they are passionate about the subject, rather than just reciting it in machine-like fashion.
So says the eLearning Industry, hiring a professional voice over to narrate study material improves the learning process 'by a mile'.
So do we think our industry will become redundant as more people discover text to speech technology? I don't think so.
Lots of organisations have attempted to recreate human-like emotion through text to speech, but have failed. Miserably. To my mind, it's the lack of human feeling that is missing from automated narration that holds back that all-important engagement.
Give your presentation the edge with a professional voiceover
If you want to make a success of your marketing video, presentation or online course, there really is no substitute for a professional voice artist. With your material coming across as polished and on-brand, you'll get to enjoy a great deal more engagement and, as a result, a better return on your investment.
Looking for an experienced, male voiceover artist? I'd love to hear from you. Why not discover how I sound, or get in touch to discover how I could be of service?