With any radio voice over, perfect audio is essential and choosing expert radio voice over artists is critical to presenting an energetic and clear message.
Radio voice over projects tend to run at a much higher speed than other types of audio voice over, and so radio voiceovers are an area of expertise which require the ability to communicate quickly, concisely and with absolute clarity.
Neil is a highly experienced radio imaging voice over artist, delivering audio on behalf of some of the most renowned radio stations. These vary from audio scripts and marketing materials through to radio imaging – this is the part of the broadcast between presenters where the radio station uses the air time to maximum effect. This might be to announce or advertise the radio station itself, an upcoming show, a special event or a listener competition, for example.
Radio Voice Over Portfolio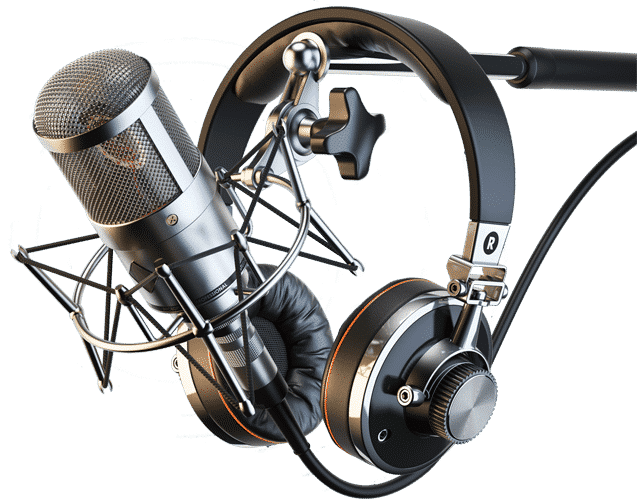 Radio voiceovers need not be expensive; cheap UK radio voice overs are possible by cutting out the middle man and working directly with experienced voice over talent without paying agency fees or needing to fund extra editing and studio time.
Neil has worked with radio stations across the UK to deliver professional content to their specification and to provide cheap radio voice overs on budget, on time, and to the highest level of quality.
The perfection of pitch and tone are key to delivering a successful radio voice over, and Neil uses his bespoke audio studio in London, England to provide all editing services as a comprehensive service alongside his voice over talent.
This provides a cost-effective way to produce professional and yet cheap radio voice overs, eliminating the need for additional editing work once your voice over material has been delivered.
Contact Neil
Get An Instant Quote
Outstanding voice over artist. Neil is a true professional. He's a great communicator, has an eye for detail, delivers an outstanding quality performance and is capable of working to tight deadlines. We have no hesitation recommending Neil to anyone.
Miles Chicoine
VOquent, London
Highly recommend Neil Williams. His voice is very adaptable and friendly which was great for my business and exactly what I was looking for. I can see why his voice is used by some of the biggest companies in the country! He has his own studio which is very convenient and we received the audio early next day which was brilliant. We will definitely be using his services again for any video production and advertising we do.
Edward Hartly
I can highly recommend Neil for any voiceover work you may have. Not only is his work very affordable, the turnaround is both quick and precise, and he is very responsive to direction when it comes to pace/tone, etc. Having worked with him for some time now, I feel a genuine comfort in knowing that whatever I throw at him, he has a knack of understanding exactly what is needed.
Ian Lilliman
BKSB, Mandsfield
Absolutely outstanding service. This sets the standard for remote voiceover recording. I was able to direct via Skype and we received the recording within a couple of hours. Flexible, transparent and professional. Thank you again!
Moss Davis
Neil's experience shines through and he provides an impressively quick, efficient, professional, flexible and affordable voiceover service. If you're looking for a male voiceover artist I'd highly recommend talking to Neil first.
Autodata
What a find! I was recommended Neil in 2015 when I was up against it for a multi-station campaign. Well – I hit the jackpot or what? Neil is a true professional, delivering everything you'd want from a VO artist. Great with scrips, deadlines (mine are literally unreasonable), just a fabulous voice and perfectly edited voice overs by return. Need a Male Voice Over – give Neil a shout – can't rate him highly enough and I've been at it for over 20 years!
Zoe Wilson
Resource Advertising, Dorest
Do you need a British voice over artist for...
An e-Learning course? A YouTube video?
Or, are you looking for a vibrant commercial voice over artist? Or, maybe an informative e-Learning voice over? I'm experienced in those categories, and more. My voice is naturally warm, friendly and upbeat with a neutral English accent. I can be the voiceover for your corporate narration or event, and you could have the audio recorded same day.