Corporate voice overs are a style of voice narration that is often used for internal company presentations, training videos or online marketing purposes. Neil has worked with a wide variety of clients of all sizes, both UK based and international, to produce professional corporate voice overs.
The style of a corporate voice over should be tailored to your company, market area, and target audience. Corporate materials are always authoritative and knowledgeable, but the tone and style of the voice over will be customised to meet your branding and the personality that you wish to portray.
Corporate voice over portfolio
How Do I Deliver Quickly & On Budget
Know what you want
1

Submit Script
2

Confirm Style
3

Get It Delivered in 1 hour
Don`t know what you want
1


Submit the script
2


Schedule a
Call
3


Get IPDTL Login
4


Get It
delivered
1

Submit Script
2

Confirm Style
3

Get It Delivered in 1 hour
Don't know what you want?
1


Submit the script
2


Schedule a
Call
3


Get IPDTL Login
4


Get It
delivered
Get in touch with Neil to discuss your corporate voice over requirements. If you need to deliver a powerful corporate strategy video, or wish to make a quirky and interesting public video announcement, Neil will be able to suggest ways to use your script alongside his in-depth experience to deliver exactly the right message, in exactly the right tone.
Corporate voice overs are used for many purposes; examples of previous projects include:
Presentations – both internal and outward-facing
Product launches
Brand strategy announcements
Staff training videos
Recruitment materials and videos
Explainer videos
Tutorials
Outstanding voice over artist. Neil is a true professional. He's a great communicator, has an eye for detail, delivers an outstanding quality performance and is capable of working to tight deadlines. We have no hesitation recommending Neil to anyone.
Highly recommend Neil Williams. His voice is very adaptable and friendly which was great for my business and exactly what I was looking for. I can see why his voice is used by some of the biggest companies in the country! He has his own studio which is very convenient and we received the audio early next day which was brilliant. We will definitely be using his services again for any video production and advertising we do.
A professional voice over talent will be able to help craft your corporate voice over to fit in perfectly with your strategy, and your aspirations for how your script will be delivered. If you are not sure of how to realise your project ambitions, get in touch with Neil.
Neil has twenty years of professional voice over experience and can provide knowledgeable advice about how to manage the pacing and tone to deliver a skilled voice over.
With every project produced, edited and polished personally, Neil delivers a level of service that far exceeds that of voice over agencies. Personal project management means that every individual project is managed and delivered to meet the most exacting of specifications. Every corporate voice over is delivered as a finished project, fully edited and ready to use immediately on delivery.
Neil is skilled in producing corporate voice overs within a very fast turnaround, owing to his extensive facilities on hand at his professionally equipped voice over recording studio in London. If you have a last-minute presentation and need to make a powerful impact, or need to release a training video fast, then get in touch with Neil today.
Most projects can be turned around within just 24-hours; from project briefing, specification, delivery and editing – all to your inbox. Save time, money and work with a complete voice over service without any hidden fees. 
Need to Hire A Voice Over?
If you need to hire voice talent for your corporate voice over, call me now: 020 3778 0251 or email with any questions or ideas.
I am a British male professional voice talent with twenty years experience and an industry-leading recording studio in London, UK. Voice over prices for commercials vary depending on length and usage, but for competitive professional voice over rates without compromising on quality, get in touch.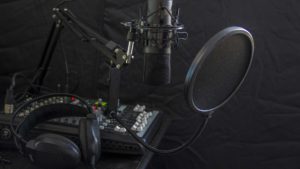 There are a few ways you can hire voice actors, some easier and less stressful than others!Read more →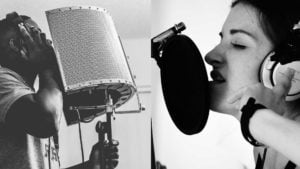 So, you need to hire a voice over artist; you've nailed down the idea, the scriptRead more →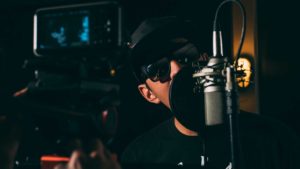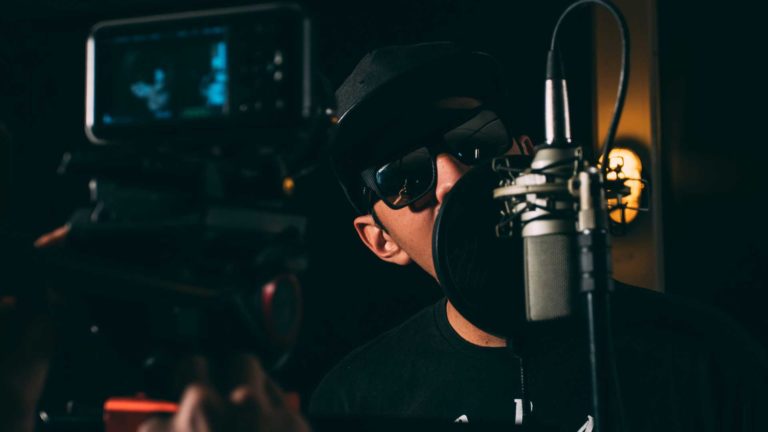 Research has shown than male voices are associated with neutrality andRead more →
Need to hire
Male voice over artist?
With a voice over studio ready to go, call Neil today on