It appears I've done this a little backwards, sorry! You probably want to hear what I sound like before finding out about my voice over rates and getting a quote! Never mind, you're here now! I'm a British male voice over artist based in London, England. My voice is naturally warm with a neutral English accent (non-regional).
With many years of experience, I've voiced a wide variety of genres: eLearning voiceovers, commercials, voiceovers for YouTube videos, on hold prompts…and so much more. 
Have a listen to some samples below.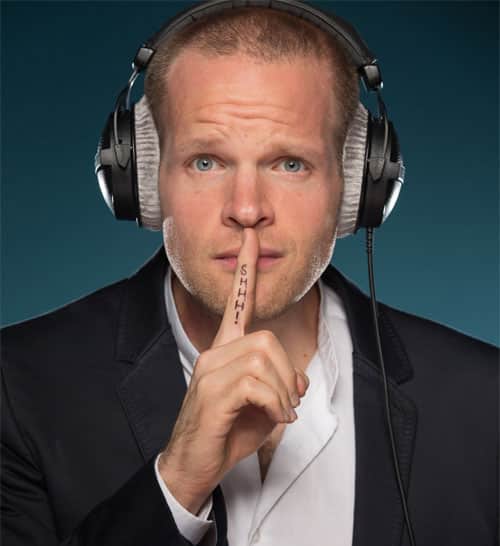 What's included with the voiceover cost?
When you hire voice over talent online, or buy anything in general, you'll want to know what you're getting before paying. 
Here is exactly what's included in the price of my voiceover services:
If you're interested in reading them, here are the full terms and conditions of using my voiceover services.
Do you charge more for script changes or pickups?
I want to make sure you're happy and come back to use my voiceover services again (90% of my work is from repeat clients). 
Should you have a minor change to the script (like a sentence), there will be no charge.  If you're changing more than a sentence, there'll be a small fee. 
Of course, if the mistake is mine, I've said something wrong, for example, then I'll put it right at no expense to you, and as quickly as possible so your project isn't delayed.
Get an Instant Voice Over Price
How is your voice over price so
low?
affordable?
cheap?
It's true, I do offer low cost voice overs, but with no scrimping on professionalism! When you hire me you're booking an experienced voice talent, recording in a professional studio.
I'm able to keep costs low because I'm freelance, so not tied to an agency. That alone means you're making an instant saving; by cutting out the middle person – the voiceover agent!
Not paying extra for a studio means I can offer an affordable voiceover service; studio fees can be expensive! I have my own studio in London that is kitted out with professional grade audio equipment.
There is also no extra charge for editing of the audio, that's included, too. So, that's another saving that helps keep my voice over price cheap, compared to others, because there is no need for an audio editor!
Have you used the voiceover quotes calculator yet? Find out how affordable voice overs with me really are compared to others.
making it super easy to hire voice over talent

What about payment?
So, you've got your voice over price and you're wondering about the next steps and payment.
If it's the first time you and I have worked together, then the voiceover fee will be required in advance. Let me know you'd like to go ahead with a booking (via email) and we can discuss tone and delivery. I'll then send you an invoice for the work we've agreed.
The invoice will include payment details. The easiest and quickest way to pay is via PayPal, but BACS & IBAN are possible.

Getting the job done!
Hopefully, you now know everything you need to about my pricing and what's included.

If you've not already used the voiceover quotes calculator on this page, then please do use it. You'll get an instant email with your voice over price.

If you simply reply to that email, I can get you booked in to my studio and your project started.
Or, if you've got any questions, just drop me an email.
Simple, per word voice over rates!
If you're after voiceover quotes, let's talk about your project and the services I can offer you at a low cost, per word rate.