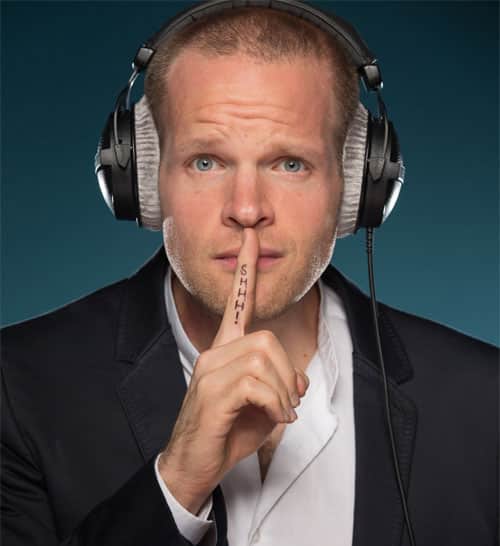 English voice over Artist
So, what do I sound like? To start with, I speak English, obviously. My native tongue is most closely matched to received pronunciation, or another way of putting it would be 'I speak standard English'.
Incase you hadn't noticed, I'm a male voice over artist (so I don't do female parts, unless you want them very butch!) My natural voice is warm, friendly and upbeat. I tend to play young adult through to middle-aged men when doing voiceovers. 
With a wealth of expertise in entertaining and engaging audiences, my voice is a good fit for most voice over projects. Head to my voice over demos page to hear my voice in action.
English VOICE OVER SERVICE
When you hire my voiceover services online, you get more than just a voice. You get the complete service!
You can book my English voice overs online for ease of use. I invite all clients to remotely sit in on recording sessions via ipDTL software. This allows to you hear exactly what is being recorded, and direct the session to make sure we produce the perfect result. I create the voice, carry out the editing, and process the final audio all as one complete service from my very own professional recording studio. 
My services are designed for ultimate convenience. That in mind I can take you from your idea, through to an audio file delivered to your inbox and ready to use within a day or two.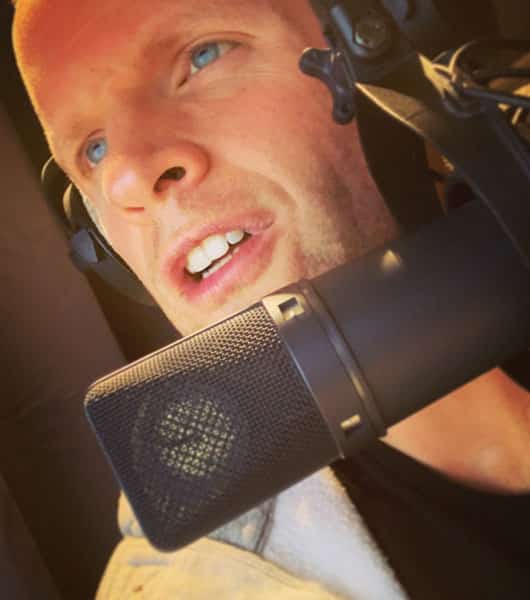 I am very proud of my London recording studio. It is the result of years of investment and is built with top of the range industry-leading audio technology. As a result, I offer resources that rival the biggest recording studios in the world at a fraction of the cost.
 My audio equipment is curated from companies at the top of the market, such as Neumann and Avalon. The studio is, of course, fully soundproofed to a professional level. I believe that superior technology is the key to producing profound quality alongside value for every English voice over audio recording.
Full details about my equipment and high spec studio can be found at my voice over studio page.
Voice over project
on a deadline and a budget?

On a Tight Budget?
Professionalism needn't cost the earth. My rates are highly competitive, and I aim to always keep them so.

By working directly with me as a British voice over talent, rather than through an intermediary, we can cut out the agency costs, saving you money.
I keep my English voice over services cost-effective by cutting out the middle man and offering a fully comprehensive direct service.

On a Tight Deadline?
Voice over talent needed with a fast turnover?
I offer an expedited service on all British voice over service online orders and pride myself on delivering 99% of projects within 24-hours.

My high-spec studio offers generous cost savings, as there is no need to pay for studio time, editing or engineer costs. Quality production works seamlessly with the best voice talent.
Want to Chat About Your Project?
We can talk about your voice over project. And I'll provide you with a competitive quote.