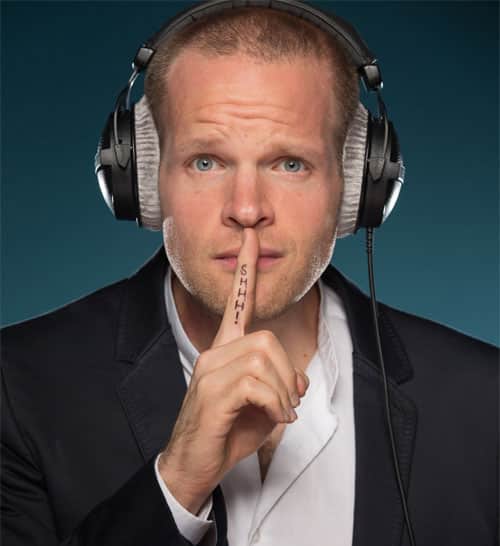 I was born and bred in London, England, meaning I'm an an authentic British male voiceover talent. Lots of people think that because I'm from London, I must be a cockney! Not the case. I have a neutral English accent (non-regional).
My voice is naturally warm and friendly, with an upbeat tone. I can adapt to pretty much any script, but please don't ask me to do accents! There are so many brilliant voiceovers around, that if you need an accent for your script my advice is to go for the real thing. And, obviously, I'm a male voice over artist, so don't do girl parts…unless you're looking for that 'butch' sound!!
My voiceovers are used for an astounding variety of corporate, commercial, e-learning and narration videos. Check out samples from previous projects below.
British Male VoiceOver Talent Samples
British VOICEOVER SERVICEs
I'm in London, but I work with clients around the world. Like you, they've found my voiceover website and hired me. I've voiced videos for start-ups like Curve through to blue chip companies, such as Microsoft. Schools, colleges and business have hired me as their e-learning voiceover. I've been an events announcer for charity events, and so much more. But no matter the size or project, everyone receives the exact same professional voiceover service that I offer.
Whats included in the service? Recording of your script at my studio, built with industry leading audio equipment. You can listen in and direct the session, too. Editing of your audio, so it is as script and ready to use. And, delivery in your choice of format.
As for voiceover rates, with my own studio and being a freelance male voiceover talent, I'm able to keep costs low and very competitive. Use the calculator below to get an instant quote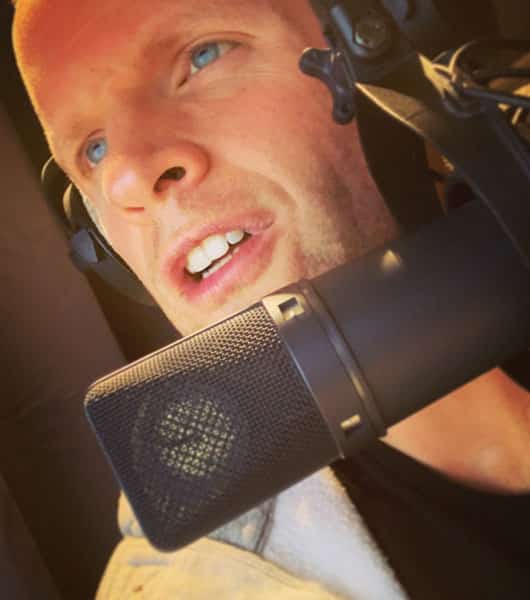 British Male Voiceover Talent with Studio
I record voiceovers at my studio. I'm happy to provide my services at a studio of your choice, but I'm not really sure why you'd want to. Let me explain…
My studio is the result of years of investment, I've been recording professional voiceovers for twenty years, I take the job seriously. It's built with top of the range, industry leading audio equipment that rivals some of the biggest recording studios in the world. I offer voiceover services from my studio at a fraction of the cost of the big boy studios. And, you can listen in and direct the session via your computer as if you were in the studio with me.
So, its a no brainer really! Save money by not booking a studio, save time by not having to travel anywhere, and you still get a professional British voiceover artist for your project. The only down side is that you have to make your own tea, sorry.
Male Voiceover Talent Needed
on a deadline and a budget?

On a Tight Budget?
I don't like the term cheap voiceovers, I prefer to describe my offering as low cost voiceovers. However you want to put it, if you're working within a budget I can help.

I offer highly competitive voiceover rates, from as low as six pence per word, with audio recorded, edited and ready to use. I'm happy to discuss discounts for bulk projects.

If you need to hire a professional male voiceover talent, get in touch now.

On a Tight Deadline?
You've done the hardest bit already; you've found my voiceover website!
Thanks to the voiceover services I offer, you'll save time and money. I have my own studio, which means no waiting around - I can have your audio back to you within sixty minutes.
The audio will be delivered ready to use. It'll be edited so it's as script (minus breaths etc.) and delivered in your choice of format. Call or email via the details below.
If you need a British male voiceover talent, let's talk about your project and the services I can offer you.